Event coordination
Location management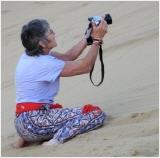 The area of Rajasthan and Thar desert is blessed with some of the most unique and inspiring architecture in the form of palaces, forts, temples etc., which could serve as the perfect backdrop for your next shoot.

We offer location management for film, documentary and advertisement crews, fashion shows etc.

Service of English-Hindi-translation is provided.
Royal wedding
We organize a fairy tale of traditional indian wedding for you. You will have an unforgettable celebration in one of Rajasthans beautiful hotels, palaces and castles, which are full of all that belongs to a real indian wedding.

For details and information about cost just contact us.
© 2021 Rajput Cultural Adventures - All rights reserved